< back >

Ivanhoe - 56417, Barque, 347 tons Register, Built 1871, Aberystwyth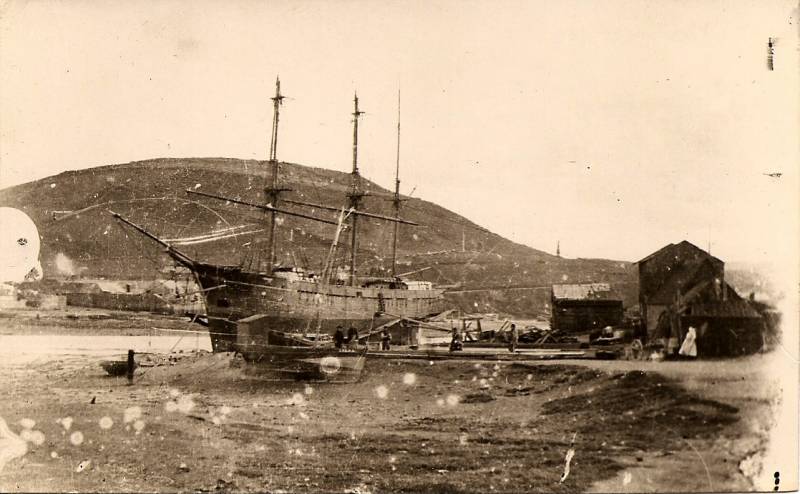 The Ivanhoe was built by John Faulk Evans and launched at Aberystwyth in 1871. The register was closed in 1898.
David Hughes (26870, b.1841, Borth) was captain from 1871-1877
Black Books: At a Naval court held at Callao on 4 Feb 1876, charges against the Master of not allowing two of his crew to see the Consul was proved. Charges of ill treatment against Master and mate were partially proved, Master fined two pounds and ten shillings and reprimanded, mate reprimanded
William Lewis (29406, b.1842, Fishguard) was captain from 1877 to 1881.
David Williams (14018, b.1849, Borth) was captain from 1881 to 1888.
In March 1892 Roderick Edwards (84971, b.1841, Aberytswyth) as master of the Ivanhoe, was sailing from Seking, Barbados, to St.Lucia when he died. The Ivanhoe was owned by a William Morris of North Parade, Aberystwyth.
Sources:
Nick Tudor-Jones original photograph
Crew List Index Project - http://www.crewlist.org.uk
Welsh Mariner's Index - http://www.welshmariners.org.uk