< back >

Maria - 24795, Brig/Schooner, 84/101 tons Register, Built 1811 (rebuilt 1839), Aberystwyth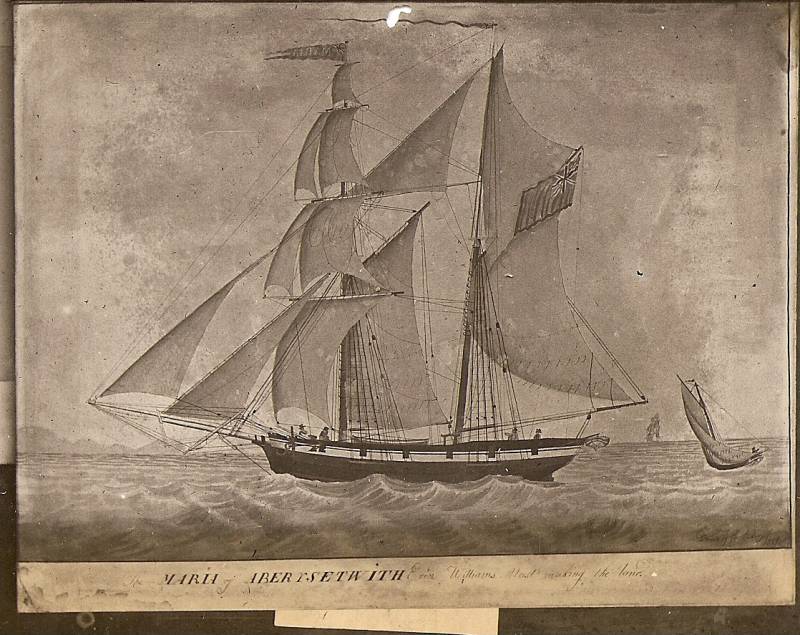 Lloyds Register lists a Maria of Aberystwyth that was built in 1811 and rebuilt and lengthened in 1839 after which she is recorded as a schooner. It is possible that the picture above is of the Maria before her re-fit.
There was an Evan Williams, Master Mariner, born in Borth in 1805 so this could be the captain referenced in the caption.
The captain of the Maria in 1860 was John Enos (b.1826, Borth, cert. no. 58976) and by 1868 he was listed as the controlling owner.
The Maria must have still been sailing in 1874 as there are crewlists at the National Archives for that year.
Sources:
Nick Tudor-Jones original photograph
Crew List Index Project - http://www.crewlist.org.uk
Welsh Mariner's Index - http://www.welshmariners.org.uk
Lloyd's Register of Shipping 1860-61 and 1868-69.