< back >

Nerissa - 67642, Schooner, 104 tons Register, Built 1878 in Aberystwyth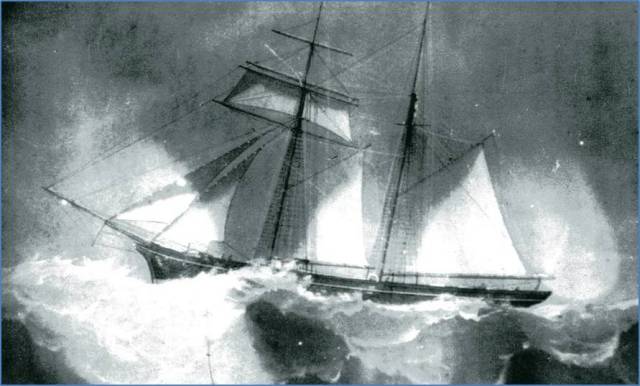 The Nerissa was one of the last three ships to be built at Aberystwyth. The builder was Thomas Jones (1803-1880).
Her Captain for 10 years from 1878 to 1888 was David Jenkins (b.1840, Borth, cert. no. 024626).
He was also listed as the registered owner in 1880.
In Novemeber 1891, the Nerissa was bound for Norway with slate from Aberystwyth when was wrecked on the beach off Hastings in a dramatic storm that also wrecked the German Barque J.C. Pfluger whose 24 passengers and crew were rescued by coastguards as depicted below.
The smaller inset picture shows the waves breaking over the Nerissa as she was driven ashore.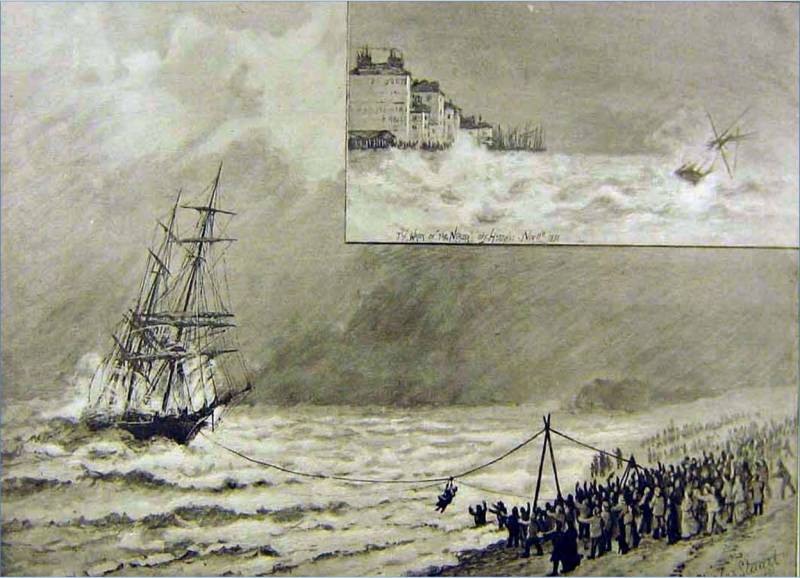 The next picture shows the Nerissa driven up against the beach, allowing her crew to also be rescued by lines thrown from the shore to the men who were taking refuge in the rigging.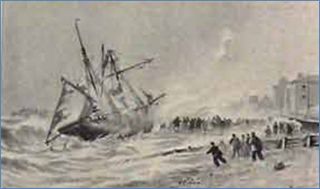 Sources:
"Borth, a Seaborn Village", by Terry Davies, Gwasg Carreg Gwalch, 2004
"Born on a Perilous Rock - Aberystwyth Past and Present", by W J Lewis, Cambrian News (Aberystwyth) Ltd. 1980
Cymru a'r Mor (Maritime Wales) No.17 - 1995, p28-50, "Thomas Jones of Aberystwyth, Shipowner", Gerald Morgan
Welsh Mariner's Index - < http://www.welshmariners.org.uk >
Crew List Index Project - < http://www.crewlist.org.uk >