Sir Robert McClure - 53045, Brig, 197 tons Register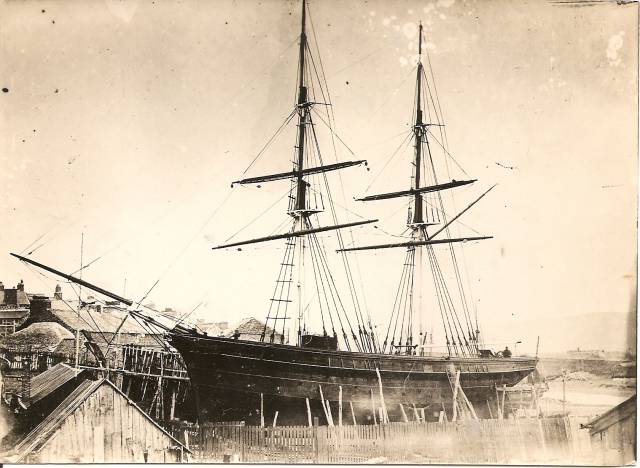 Account of the launch from the Aberystwyth Observer for March 1866:
"On Saturday the 17th instant a fine clipper modelled brig named the Sir Robert McClure classed A1 twelve years at Lloyds, burden 350 tons was launched from the yard of Mr John Evans. She is fitted up with the latest and most superior improvements; and is to be employed in the southern trade. She will be commanded by Mr Ellis Griffiths, who is also a large shareholder. The ship has been named as a graceful compliment after the celebrated arctic navigator under whose command Capt. Griffiths served as an AB for four years during one of his expeditions from 1854 to 1859. Capt Griffiths has since commanded in the Black Ball Line, of Liverpool. This reflects great credit on the energy and worth of the captain. The ceremony of christening the vessel was performed by the lady of Mr John Jones, manager of the North & South Wales bank, of this town."
Ellis Griffiths (12286, born 1826) captained the Sir Robert McClure from 1866 to 1871 when he died on 7th July at Charleston.
William Edwards (11212, born 1827) took over and commanded the ship from 1872 until 1883.
Sources:
Nick Tudor-Jones original photograph
Crew List Index Project - http://www.crewlist.org.uk
Aberystwyth Harbour, An Illustrated History by William Troughton, National Library of Wales, 1977
Welsh Mariner's Index - http://www.welshmariners.org.uk