Sophia & Emily - 67624, Schooner, 98 tons Register, Built 1873, Aberystwyth.
The Sophia & Emily was built by David Jones & Williams and launched in 1873 by Miss Emily Lloyd at a grand ceremony. The vessel had a twin figurehead of two sisters.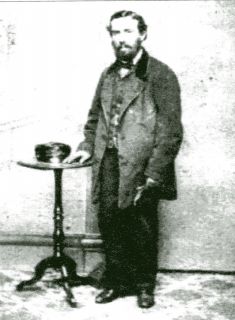 She was owned and captained by David Jenkins (b.1846, Borth, cert. no. 82034) for just two years until 1875 when the vessel was abandoned at sea.
Sources:
"Born on a Perilous Rock - Aberystwyth Past and Present", by W J Lewis, Cambrian News (Aberystwyth) Ltd. 1980, p.85
"Borth: a Maritime History", by Terry Davies, Gwasg Carreg Gwalch, 2009, p.27
Welsh Mariner's Index - < http://www.welshmariners.org.uk >
Crew List Index Project - < http://www.crewlist.org.uk >